| Months | EMI | Processing Fee | Total Amount |
| --- | --- | --- | --- |
| 3 | ₹790 | ₹349 | ₹2718 |
| 5 | ₹474 | ₹499 | ₹2868 |
---
| | | | | | | |
| --- | --- | --- | --- | --- | --- | --- |
| Banks | 3 Months | 6 Months | 9 Months | 12 Months | 18 Months | 24 Months |
| HDFC BANK | ₹806 | ₹409 | ₹278 | ₹212 | ₹148 | ₹115 |
| ICICI BANK | ₹807 | ₹410 | ₹278 | ₹212 | NA | NA |
| AXIS BANK | ₹806 | ₹409 | ₹278 | ₹212 | ₹148 | ₹115 |
| INDUSIND BANK | ₹807 | ₹410 | ₹278 | ₹212 | ₹148 | ₹115 |
| KOTAK MAHINDRA BANK | ₹806 | ₹409 | ₹279 | ₹215 | ₹148 | ₹115 |
| RBL Bank | ₹807 | ₹269 | ₹278 | ₹287 | ₹306 | ₹326 |
| Standard Chartered Bank | ₹807 | ₹410 | ₹279 | ₹250 | NA | NA |
| Yes Bank | ₹806 | ₹409 | ₹278 | ₹212 | ₹147 | ₹115 |
Offers: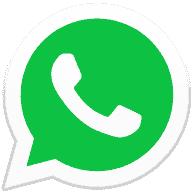 Share on WhatsApp
Description
3 speed control
Detachable 1 litre pulp container
Powerful 500 Watts Motor
Super fine mesh for complete
Unique Piano Button
2 year warranty on product
Features
Warranty & Service Details
Warranty Type:
Brand Warranty
Warranty:
2 Year Warranty
Return Policy
Seller will only replace the product within 7 days from the date of delivery of the product only in cases where the product is damaged or defective or wrong product has been received.
Disclaimers
The images represent actual product though color of the image and product may slightly differ.
Warranty of the above product, if any will be covered as per policy of Seller or Manufactured.
We ship on all week days (Monday to Saturday), excluding public holidays.
All prices mentioned are inclusive of all taxes.
Reviews
Similar Products
| Months | EMI | Processing Fee | Total Amount |
| --- | --- | --- | --- |
| 3 | ₹886 | ₹349 | ₹3008 |
| 5 | ₹532 | ₹499 | ₹3158 |
---
| | | | | | | |
| --- | --- | --- | --- | --- | --- | --- |
| Banks | 3 Months | 6 Months | 9 Months | 12 Months | 18 Months | 24 Months |
| HDFC BANK | ₹904 | ₹459 | ₹312 | ₹237 | ₹166 | ₹129 |
| ICICI BANK | ₹906 | ₹460 | ₹312 | ₹237 | NA | NA |
| AXIS BANK | ₹904 | ₹459 | ₹312 | ₹237 | ₹166 | ₹129 |
| INDUSIND BANK | ₹906 | ₹460 | ₹312 | ₹237 | ₹166 | ₹129 |
| KOTAK MAHINDRA BANK | ₹904 | ₹459 | ₹313 | ₹241 | ₹166 | ₹129 |
| RBL Bank | ₹906 | ₹302 | ₹312 | ₹322 | ₹343 | ₹366 |
| Standard Chartered Bank | ₹906 | ₹460 | ₹313 | ₹281 | NA | NA |
| Yes Bank | ₹904 | ₹459 | ₹312 | ₹237 | ₹165 | ₹129 |
| Months | EMI | Processing Fee | Total Amount |
| --- | --- | --- | --- |
| 3 | ₹926 | ₹349 | ₹3128 |
| 5 | ₹556 | ₹499 | ₹3278 |
---
| | | | | | | |
| --- | --- | --- | --- | --- | --- | --- |
| Banks | 3 Months | 6 Months | 9 Months | 12 Months | 18 Months | 24 Months |
| HDFC BANK | ₹945 | ₹480 | ₹326 | ₹248 | ₹173 | ₹135 |
| ICICI BANK | ₹946 | ₹481 | ₹326 | ₹248 | NA | NA |
| AXIS BANK | ₹945 | ₹480 | ₹326 | ₹248 | ₹173 | ₹135 |
| INDUSIND BANK | ₹946 | ₹481 | ₹326 | ₹248 | ₹173 | ₹135 |
| KOTAK MAHINDRA BANK | ₹945 | ₹480 | ₹327 | ₹252 | ₹173 | ₹135 |
| RBL Bank | ₹946 | ₹315 | ₹326 | ₹336 | ₹359 | ₹383 |
| Standard Chartered Bank | ₹946 | ₹481 | ₹327 | ₹294 | NA | NA |
| Yes Bank | ₹945 | ₹480 | ₹326 | ₹248 | ₹172 | ₹135 |
| Months | EMI | Processing Fee | Total Amount |
| --- | --- | --- | --- |
| 3 | ₹1070 | ₹349 | ₹3558 |
| 5 | ₹642 | ₹499 | ₹3708 |
---
| | | | | | | |
| --- | --- | --- | --- | --- | --- | --- |
| Banks | 3 Months | 6 Months | 9 Months | 12 Months | 18 Months | 24 Months |
| HDFC BANK | ₹1091 | ₹554 | ₹376 | ₹287 | ₹200 | ₹156 |
| ICICI BANK | ₹1093 | ₹555 | ₹376 | ₹287 | NA | NA |
| AXIS BANK | ₹1091 | ₹554 | ₹376 | ₹287 | ₹200 | ₹156 |
| INDUSIND BANK | ₹1093 | ₹555 | ₹376 | ₹287 | ₹200 | ₹156 |
| KOTAK MAHINDRA BANK | ₹1091 | ₹554 | ₹378 | ₹291 | ₹200 | ₹156 |
| RBL Bank | ₹1093 | ₹364 | ₹376 | ₹389 | ₹414 | ₹442 |
| Standard Chartered Bank | ₹1093 | ₹555 | ₹378 | ₹339 | NA | NA |
| Yes Bank | ₹1091 | ₹554 | ₹376 | ₹287 | ₹199 | ₹156 |